Canada Goose Tiny House
The Canada Goose Tiny House built by Mint Tiny Homes in Vancouver. The tiny home itself built on a triple axle trailer and its stretch to an impressive 42 foot length. The tiny home bedroom located in the gooseneck part and one in the loft accessed by stairs. The outside features wood siding and metal roof. This gorgeous rustic look carries on inside with a nicely done stained ceiling, and dark wood grain laminate flooring. The well presented butcher block top and veneer countertop just ad a high finish to the whole built. The Canada Goose Tiny House has an impressive 392Sq feet living space which puts it in the biggest category of tiny houses.
The kitchen walls painted plain white along with the kitchen cabinet whihc provide a really nice finish. Appliances included like a brand new Furrion RV propane oven, cooktop with a fan hood and a 24″ refrigerator. The breakfast bar offer room for 2 person with bar stools and its located between the living room and kitchen. The living room offer enough space to put a full size couch, along with built in shelves, TV connection.etc. The bathroom has a stackable washer and dryer with all black vanity unit and a white sink. Also offer a full size shower along with a flushable toilet. The steps leading into the bedrooms offer extra storage space for all your belongings.
For more information about the Canada Goose, please contact Mint Tiny Homes.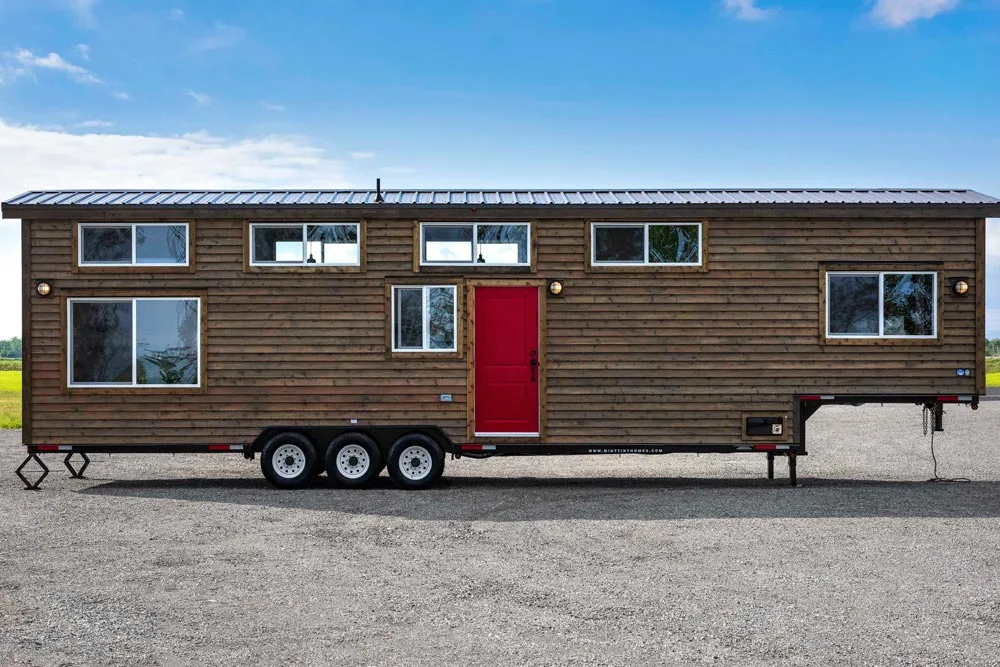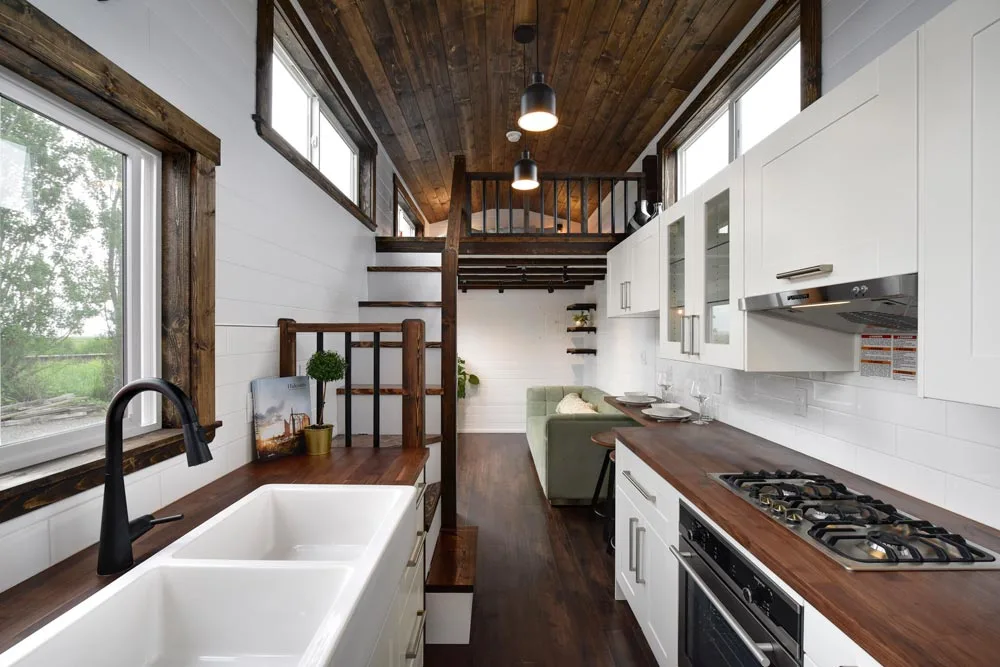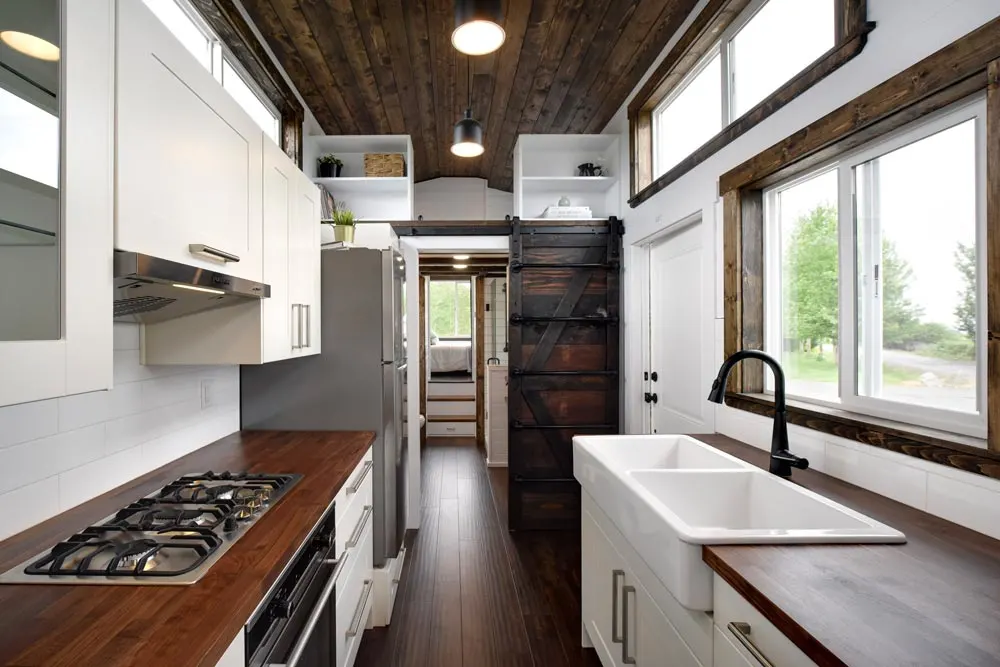 Images © Mint Tiny Homes